We believe what happens tomorrow is determined by what we do today.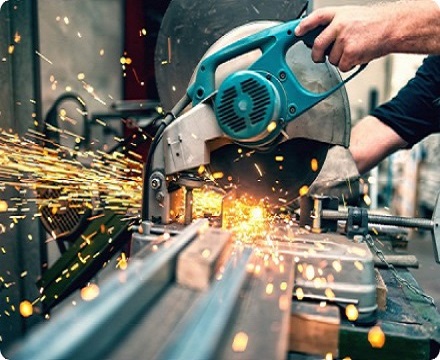 Sensor  Tech,  a  Vision  World  Engineering  LLC  Group  of company having  core  business in  production  of Extinguishers,  Hose  Reel & Hoses,   Control   Valves, Hydrants and Accessories for Fire  Protection Applications. Our group employed more than 1200 young and energetic Engineer's and Worker force, executing various project in Oil and Gas, Marine and MEP Sectors since 1995 onwards.
Sensor Tech is totally committed to improving Quality, Health, Environmental standards. We adopt stringent Quality measure to ensure the products are of high standards as per the recommendation of International Standards.
We provide complete support and solution including Design, Installation, Commissioning of various system and services which meets the highest possible standards with Local and International Code and Standards.
We have built up a strong brand name FWIC Valves & WETPLUG (UL and FM Listed) Supplying for Firefighting Industry, Oil and Gas, Water Works, Sewage and Marine Sectors in large quantity. FWIC Valves & WETPLUG Hydrants are manufactured according to International Standards and are sold worldwide with our Group Headquarters at Dubai.
Sensor Tech is associated with renowned in international companies in the safety industry such as Justrite Safety Group (Checkers Safety , Linebacker Cable , Monster Motion Safety , Notrax & Tufftrak.)
All our safety products are manufactured with 100% recycled materials to support Global Sustainability Policy. Recycling saves wastage, resources and energy; Hence, recycled products are important to achieve sustainability. With the sustainable product, Sensor Tech delivers go green products and a carbon free environment.
We welcome feedback on any topic and if you have any queries that are not answered on this website, simply email us.
A VISION WORLD GROUP
Within the next five years, Sensor Tech will become a specialized manufacturer and contractor in UAE, providing quality and cost-effective solution in Fire Fighting and Safety equipment. In addition to expanding our offices in the GCC in order to cover the whole region.
We hold exclusive tie ups with many reputed brands in the Fire fighting and safety equipment products in the world. We provide complete support and solution, including Design, Installation Support, commissioning of Fire Fighting System and Safety equipment.
SensorTech Fire fighting and Safety Equipment Trading company is a leading safety and security product engineering company manufacturing and supplying various projects by providing quality and sustainable product throughout the United Arab Emirates. GCC and African regions.
The management of SensorTech are committed the implement and maintain an environmental management system in accordance with the requirements of ISO
As essential part of strategy has been to engage all stakeholder, colleagues, suppliers and have them actively contribute to the environmental actions. We comply with local and international regulations, laws and by-laws that are applicable to the area or region in which we operate.
Sustainability with SensorTech is defined as carry out its business in line with our company values of integrity, quality, innovation, recognition continuous growth and teamwork. The environment is an essential element to the care business function of SensorTech.
We will continuously strive to improve our performance in identifying and reduce wasteful practices which including sustainability aspects into our day business activities. We judged on our accountability and transparency buy establishing a defined program to manage and reduce the evironmental impact from SensorTech operation and identified specific area of focus.
We respect the environmental and sustainability requirement of the region upload the culture and values of the communities in which we work. This statement of Mission is for the successful of one and all.
We provide complete support and solution, including Design, Installation Support, commissioning of Fire Fighting System and Safety equipment.